Last week 55 experts of German and Greek meat industry got together in Thessaloniki for networking. Current market situations, consumer and agricultural trends as well as building stronger partnerships between the two countries were on the event agenda. Vion has a leading position in pork meat in Greece and a good position in beef meat as well as in the foodservice market with our subsidiary SALOMON FoodWorld.
The two-day event kicked off with three factory tours and a visit to the city's wholesale meat market for a deep dive into the Greek meat cosmos. After a subsequent thematic city tour with a detour to the local meat market run by local retailers, the participants ended the day in style at the traditional street festival on the occasion of "Tsiknopempti", the day of meat celebrated in Greece, on which the whole country, according to myth, mutates into a single national barbecue.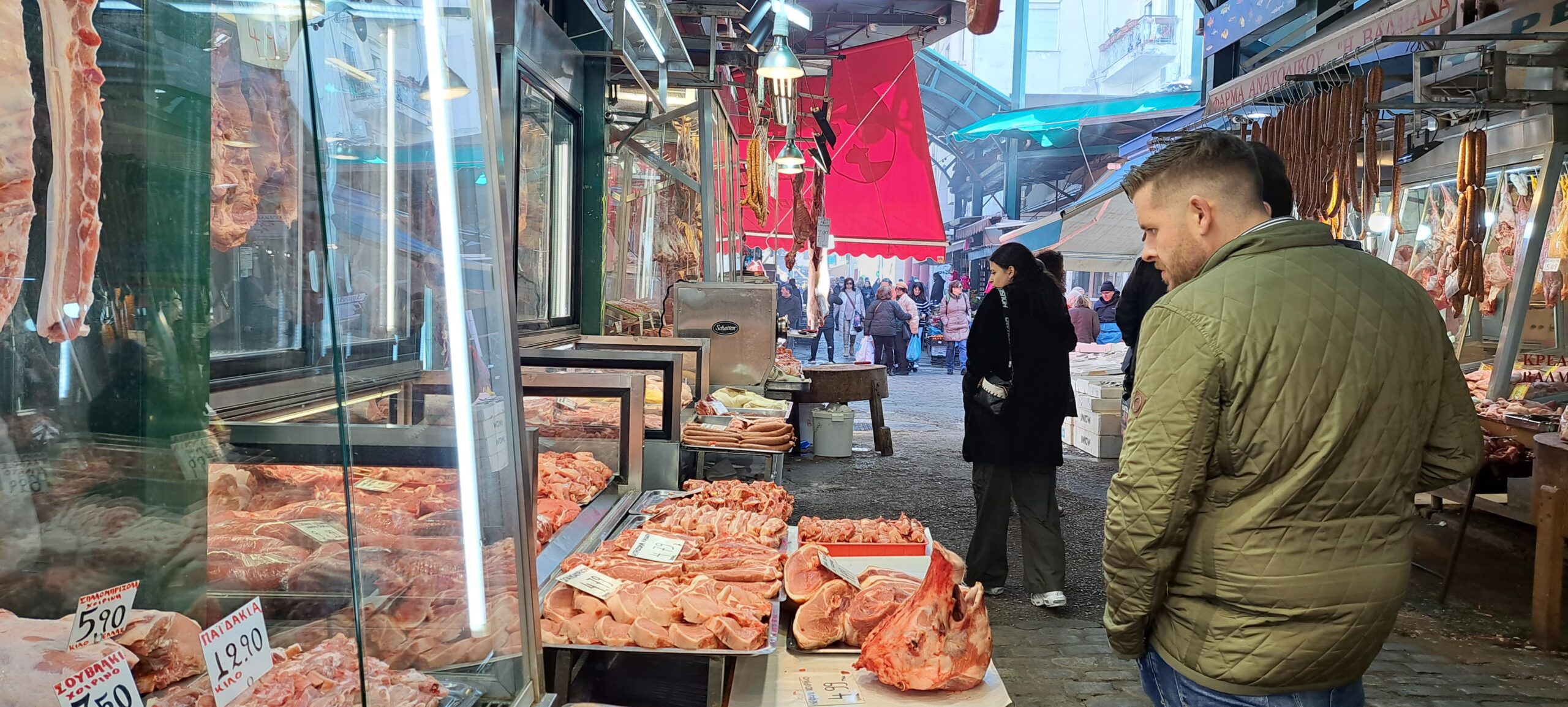 On day 2 the keynote speeches of the industry representatives followed, which gave Stefanos Isseris, Managing Director Vion Food Hellas, the opportunity to introduce Vion to the trade audience. Wilhelm Habres, Director Sales & Trade Marketing Beef Vion , gave a general overview of the German meat industry in his function as a member of the advisory board of German Meat GmbH.
The information event initiated by the Federal Ministry of Food and Agriculture was organised, among others, by the service company GEFA e.V. (German Export Association for Food and Agriproducts) together with the German-Greek Chamber of Industry and Commerce AHK.