A reunion for the German meat industry: that's how those familiar with the German Meat Congress described the first in-person event since COVID, which was held in November 2022 with a record-breaking number of over 400 guests. This was more than a compulsory event for Vion. It provided an important platform for networking and exchanging expertise. There was also much to say at the high-calibre event about the current economic climate, consumer behaviour and best practice in industry and trade, as well as exciting on-stage talks and inspiring speeches from sector experts.
'Building Balanced Chains' to drive transformation
This year, Vion again used this platform to set its own agenda with its 'Building Balanced Chains' strategy. Vion Beef COO David De Camp took to the stage in a relaxed but exciting discussion with Renate Kühlcke, editor in chief of the trade magazine 'Fleischwirtschaft' and Dirk Lenders, editor of the fresh produce section at the newspaper 'Lebensmittel Zeitung'. The central theme was "From farmers to food retail: The transformation of the meat industry depends on the supply chain", and that's exactly what was discussed with 'Building Balanced Chains' strategy and how it can help transform the sector in Germany. But changes in the market and increasing animal welfare and food safety requirements were also on the journalists' agenda. The event closed with a discussion that received positive feedback from many participants.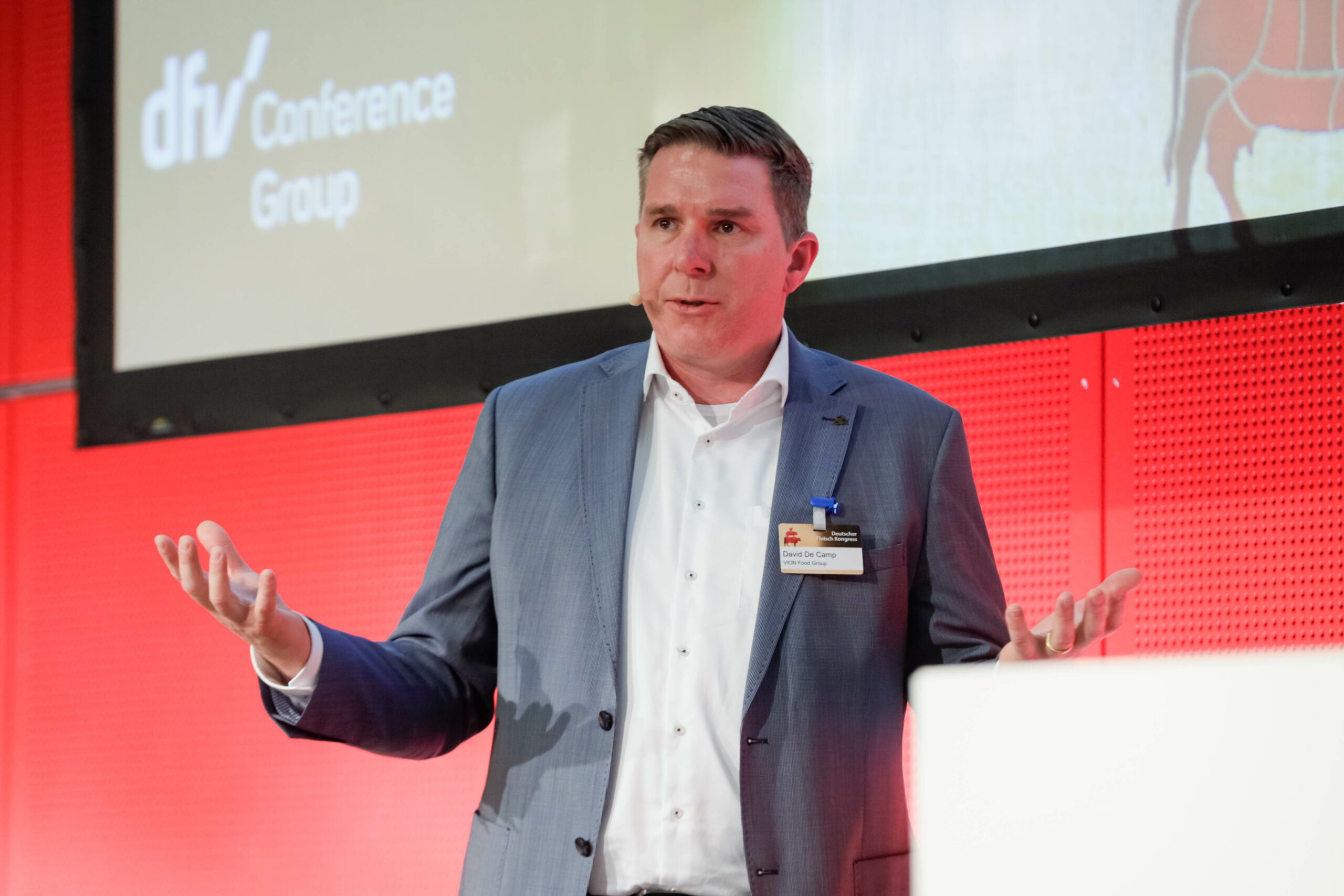 World champion on behalf of Vion
The presence of world champion butcher team 'The Butcher Wolfpack' which Vion has been supporting at the butcher college in Augsburg is also a source of pride and positivity. The world champions prepared a succulent steak tartare at the Goldbeef Gin Stand that was a hit with all the guests, as was the meat that Vion sponsored for the buffet. The canapés from Salomon Food World, the food service brand of Vion Food Group, were also highly praised by everyone who tasted them.