Employment and working conditions
Workforce management policy
At present, it is hard to recruit enough suitable production personnel. Vion cooperates closely with third-party labour companies. The regional labour markets in Germany and the Netherlands do not have enough workers. Therefore, the third-party labour workforce and regular workforce consist mainly of employees from eastern and southern European countries.
To achieve more stability in personnel and to provide workers with more certainty, it is our ambition to increase the proportion of Vion employees, thus reducing the proportion of third-party workers. All Dutch operational employees, third-party labour workers and the majority of employees in Germany are covered by collective labour agreements.
We aim to be an inclusive employer and embrace diversity within our workforce
Diversity
We aim to be an inclusive employer and embrace diversity within our workforce. We treat each employee equally, independent of his/her gender, age, nationality, or religion.
Sustainable employability/vitality
Sustainable employability means ensuring that employees can work at Vion in an effective and sustainable way, until they reach retirement age. To help employees stay fit, healthy, and employable, a programme has been developed in the Netherlands. This programme will also be introduced in Germany and Belgium and consists of three pillars:
Skills and Agility
Vitality and Resilience
Passion and Motivation
Health and safety policy
The workers at our production locations are our most important asset. Maintaining and promoting the health and safety of our people is therefore an important goal. We are committed to being a front runner in our industry when it comes to working conditions.
In 2022, our objective is to have an absentee rate of maximum 6.0% for the Netherlands, 5.0% for Germany and 2.5% for Belgium. We monitor this figure weekly, analyse any (near) accidents which may have occurred and see how we can prevent those types of accidents and each German production location has a Health and Safety Officer. In the Netherlands, this role is filled by a Prevention Officer. All accidents, near-accidents and high-risk situations that could lead to damage or injury must be reported.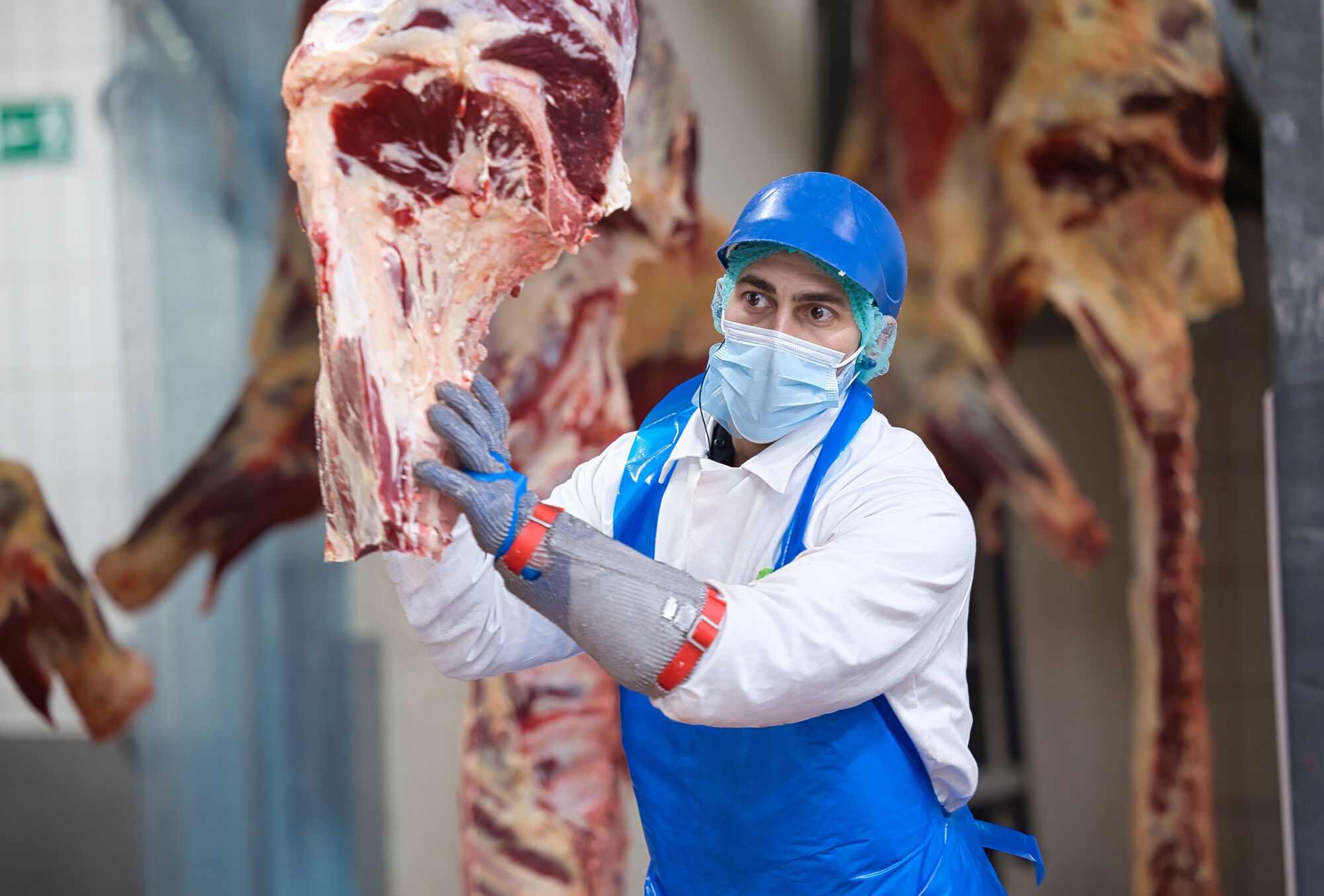 Occupational health services and promotion of worker health
Workers can get access to the health and safety services of the Prevention Officer, BHV-er, occupational health and safety service, a workplace expert, an ergonomist, and a company physiotherapist if needed. This contributes to the identification and elimination of hazards, and minimisation of risks.
The collective insurance gives employees access to an online intervention platform. On this platform, they can find information on vitality and sustainable employability. In addition, Vion offers various interventions in the field of ESAN: exercise, smoking, alcohol, nutrition and relaxation through external providers or via the online workshops at the Vion Academy. We communicate with workers through our health and safety campaigns which we organise at least twice a year.
Learning and development policy
Vion is committed to empowering all employees to learn and achieve, and to experience quality learning which equips them with the knowledge and skills our business requires. We develop and train our employees, actively encouraging them to constantly develop their personal and professional skills.
Animal welfare is an important topic within this area. We provide all relevant staff with the skills and knowledge for ensuring the best animal welfare practices. They receive specific animal welfare training.
The Vion online learning platform called 'Vion Academy' offers training programmes which aim to develop and extend our employees' knowledge and skills so that they stay fit for the future. We also offer customised solutions, like individual (external) training programmes and qualifications.
Workforce management – Netherlands
Vion issued a statement in 2021 regarding its goals for workforce management for its Dutch production locations. Our ambition is to go further than current Dutch legislation and agreements require us. In the coming two years, we will strive to have an average of approximately 70% of our former flex workers on our payroll in the Netherlands.
Staffing & recruitment
In 2021, 132 flex workers received a Vion contract and are now directly employed by us. In recruiting, we focus on various groups of people, such as status holders, (non)-Dutch employees, school leavers and later entry candidates.
Housing and commute
Every flex agency must comply with the Dutch SNA standard (Stichting Normering Arbeid) and the SNF standard (Stichting Normering Flexwonen, housing standard). Vion is committed to providing decent housing for our third-party labourers and we comply with NL regulations.
In 2020, a special nationwide taskforce ('Roemer Commission on Migrant Workers', led by Emile Roemer) investigated the situation for migrant workers and wrote an advisory report for the Dutch government. The government has not yet made any changes in regulations, but we are cooperating with different stakeholders, such as municipalities, to ensure decent housing for our third-party workers.
Although the SNF certification is not yet passed into legislation, Vion decided in 2021 to comply with this certification on our housing facilities anyway.
Workforce management – Germany
Due to a new law in Germany, 'Gesetz zur Verbesserung des Vollzugs im Arbeitsschutz' (Arbeitschutzkontrollgesetz) which took effect in 2021, the German workforce management project team was fully focused on transitioning our current subcontracted workforce, which consisted of 3,300 people. This new law requires meat companies to employ workers for their core business, instead of hiring them via flex agencies. Vion will also be responsible for their housing and commuting. The aim of the law is to improve workers' rights and their working and living conditions. Vion fully supports this directive.
Workforce management - Belgium
After an extended period of cooperation, Vion acquired slaughterhouse and beef producer Adriaens in Belgium in February 2021. The integration process is in full swing at all levels.
Our employees and flex workers are encouraged to get vaccinated by awarding them a financial bonus
Health and safety
COVID-19
Vion values a safe working environment. Due to COVID-19, we have taken a set of additional measures at our production locations. In the summer of 2021, when European governments eased the COVID measures, Vion decided to keep them implemented to ensure the continuous safety of our workforce. We were heavily impacted by the closures of various plants in the Netherlands and Germany and we wished to prevent these situations recurring in 2022.
Vaccination
One of the ways out of this pandemic is vaccination, which is why Vion decided to encourage our employees and flex workers to get vaccinated by awarding a financial bonus. In addition, Municipal Health service employees regularly give information about vaccination in our canteens. Vion also shares comprehensive information about this topic on narrow casting and our specialised field coaches communicate on vaccination.
Learning and development
Due to a change in the German law for the meat industry (Arbeitsschutzkontrollgesetz) at the beginning of 2021, we welcomed more than 3,300 flex workers as direct employees at Vion. To support our new colleagues with their integration into Vion, we offered online cultural training courses for our operational managers, former job coaches, the works councils and HR managers to prepare for the onboarding of our new colleagues and to create awareness about cultural differences.
Vion Academy
Vion Academy is Vion's online learning platform. In 2021, we added 200 online training courses. Now the platform contains over 500 courses on various soft skills, time management, and MS office. The courses are available in German, Dutch, English and Polish. All employees can follow these courses voluntarily, next to their compulsory courses.
Assessment approach
To gain more insights in competences, qualities, drivers, pitfalls for job applicants, employees, leaders and teams, HR facilitates unified instruments for assessments. HR is trained to use and interpret these tools for the further development of our employees in the business.
Health & Safety training is essential in Vion's working environment. Modules such as 'fit and healthy working from home' and 'in-house emergency response' have also contributed to a safe and healthy working environment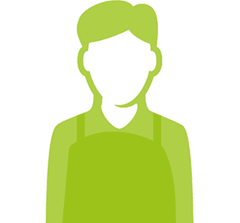 Clarification of the results
The absentee rate in the Netherlands and Germany was higher than the target, mainly due to the continuation of COVID-19 and the integrated workforce in Germany. The huge increase of production employees, who have a higher absentee rate in general due to the nature of their job, raised the absentee rate. The absentee rate in Belgium is relatively low because we take the first four weeks of each sickness into account compared to six weeks for the Netherlands and Germany. The work-related injuries of own employees increased because of the integrated external workforce in Germany, therefore the work-related injuries of third-party workers decreased.