Traceability and product integrity
Within Traceability and product integrity:
Traceability
Ensuring that products are traceable upstream and downstream in the supply chain is a significant challenge for companies that produce food items originating from complicated supply chains. All our food items derived from either plants or animals are traceable to the farms. Our commitment is to be transparent on traceability. The traceability information on all our plant products and other non-animal ingredients processed at Vion is documented and delivered with the product, either hardcopy or digital. We can trace all meats and processed products back to the day of slaughter. We can immediately trace the product back to the group of farms which delivered the animals. For customers such as retailers, we have a traceability code on the package which shows the farm which supplies that specific retailer. This allows the consumer to scan a QR code, which enables them to see where the product was produced, at which plant the animal was slaughtered, and when it took place.
All our food items derived from either plants or animals are traceable to the farms
Product integrity
Product integrity involves the organisation of product and process integrity, as well as supply chain transparency to manage an honest, reliable chain of custody. It also guarantees for the consumer that the packaging contains the product which is specified on the label. As with food safety and animal welfare, we recognise that product integrity is primarily the responsibility of all supply chain partners. Based on that, we started to develop a Dutch Chain of Custody standard for pork, certified under the 'Beter Leven' standard of the Dutch animal welfare trust. This began in 2015, together with the retail-wide introduction of 'Beter Leven' pork in the Netherlands. With this initiative, we and our relevant stakeholders took the controlling of process and product integrity to the next level. The integrity assessments require evidence on how Vion assures and verifies the mandatory and extra product related information. Our objective for 2022 is for 85% of our sales volume to originate from plants which are certified according to a specific product integrity standard.
During 2021, we further implemented modernised software systems and cloud solutions in our pork production plants. We did this in order to optimise the data flow in a more precise, efficient way and to be able to make product balance calculations in more detail.
Separate supply chains for specific retailers
Within the north-western European market, consumers and customers are increasingly demanding to know the origin of their meat. For example, several Dutch and German retailers demand meat originating from a limited number of pig farms. There are groups of Dutch pig farms, certified as Beter Leven 1-star, which are associated with a specific retailer. We make sure that these individual supply chains are dedicated to one customer. These retailer-specific supply chains are also a good opportunity to demonstrate full transparency to consumers and citizens
DNA is the ultimate consumer-care check and also an instrument to show the integrity of all our processes
Integrity of Vion Good Farming Star pork verified by DNA
In the last few years, the integrity of our products and processes have become more important for our customers and consumers. By 'integrity', we mean that all attributes associated with the product, including animal welfare and origin, can be 100% verified. We have already implemented process integrity control systems with verification by product, balanced throughout the whole supply chain. In addition to these certified systems, we have now added the monitoring of product integrity through the DNA testing of consumer products.
From pig to sausage: Identity Preserved
We have organised the process so that DNA from all Good Farming Star sows is collected, analysed, and stored in a DNA data bank. DNA tests are conducted to verify that consumer goods such as pork chops, fresh sausages, cooked meat products, and pork meal components all comply with the pig of origin. In short, DNA is the ultimate consumer-care check and also an instrument to show the integrity of all our processes. With this instrument, Vion can demonstrate that it is actively ensuring its product integrity.
IFS product integrity assessment
When the sustainable market concept 'Varken van Morgen (Beter Leven 1-star)' was developed for Dutch retail a few years ago, with additional requirements for animal welfare, animal health, and environment, it was agreed with retail that the integrity of these products should be guaranteed during processing. The CBL chain of custody standard was used to control and prove product and process integrity. During 2019, Vion prepared to move from the CBL chain of custody to the IFS PIA (IFS Product Integrity Assessment). In 2020, all Dutch Vion meat production plants, as well the first two production plants in Germany, have successfully passed the IFS Product Integrity Assessment.
% external sold volume with a specific integrity standard
(IFS PIA, Orgainvent, LQB Herkunft)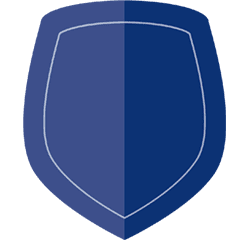 % external sold volume from plants with IFS PIA product integrity standard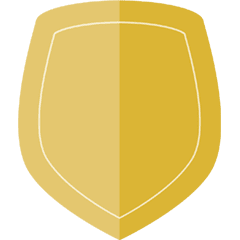 % external sold volume from plants with German Orgainvent or LQB-Herkunft integrity standard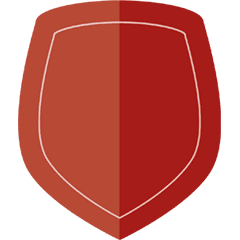 Clarification of the results
The 2021 target was to have 85% of our external sold volume certified under a specific integrity standard. We reached 77%. The certification body was unable to plan the required site audits in Q4 of 2021. These audits are already conducted in 2022 at the time this report is published.